800M hoogboorput met boorput

Multifunctioneel hydraulisch boorplatform wordt voornamelijk toegepast op industriële en civiele boor- en grondtemperatuurboringen. Het heeft de voordelen van grote diameter van boorgat, diep boren, snel beeldmateriaal en hoog rendement. Het heeft een compacte structuur en een hoge boorsnelheid. Het speciale ontwerp voor een verstelbare composietarm heeft een lange slag en een sterke capaciteit. Zich baserend op zwaar wiel en spoor om het gewicht van de hele auto te ondersteunen, is het zwaartepunt stabiel. Deze serie waterput boormachine vergezeld van luchtcompressor, het is verantwoordelijk voor het verstrekken van aërodynamische voor voor boormachine.
Technische parameters voor ZD-FY800 waterputboringsinstallatie
| | |
| --- | --- |
| The Weight(T) | 13 |
| Dimensions(mm) | 6100*2200*2900 |
| The hole diameter(mm) | 140-400 |
| Drilling Depth(m) | 800 |
| Once-time advance length(m) | 6.6 |
| Walking speed(Km/h) | 2.5 |
| Climbing angles(Max.) | 30 |
| Using air pressure(Mpa) | 1.7-3.5 |
| Air consumption(m³/min) | 17-42 |
| Equipped capacitor(Kw) | 140 |
| Swing speed(rpm) | 55-120 |
| Swing torque(N.m) | 8850-13150 |
| Drill pipe diameter(mm) | |
| Drill pipe length(m) | 1.5 2.0 3.0 6.0 |
| Rig lifting force(T) | 30 |
Hoofdfuncties
1) Motor: keurt het beroemde merk Guangxi Yuchai 75.8Kw turbocharged versie
2) Rupsdrijfwerk van rupsband: de ontworpen motor met een tandwielkast met versnellingsreductie verlengt de levensduur
3) Hydraulische oliepomp: Het gebruikt parallelle versnellingsbak (die een octrooi is) om het monomeer van de oliepomp te scheiden, voldoende macht te leveren en redelijk te verdelen. Het hydraulische systeem gebruikt een uniek ontwerp, dat gemakkelijk te onderhouden is en de onderhoudskosten kan verlagen.
4) Roterende koptoestel: geïntegreerde gietende versnellingsbak, dubbel motorvermogen, groot koppel, duurzaam, kleine onderhoudskosten
5) Boorchassis: het chassis van de professionele graafmachine biedt duurzaamheid en een sterk laadvermogen, de brede rollenkettingplaat veroorzaakt kleine schade aan de betonbestrating
6) Hijskracht: gepatenteerde composietarm met kleine maat en toch lange slag, dubbele cilinderheffing, sterk hefvermogen
7) De hefarm is geïnstalleerd met een begrenzer om de cilinder te beschermen en de veiligheid van het werk te garanderen
8) Elke hydraulische slang is bedekt met een beschermende schaal om de levensduur van de pijpleiding effectief te verlengen.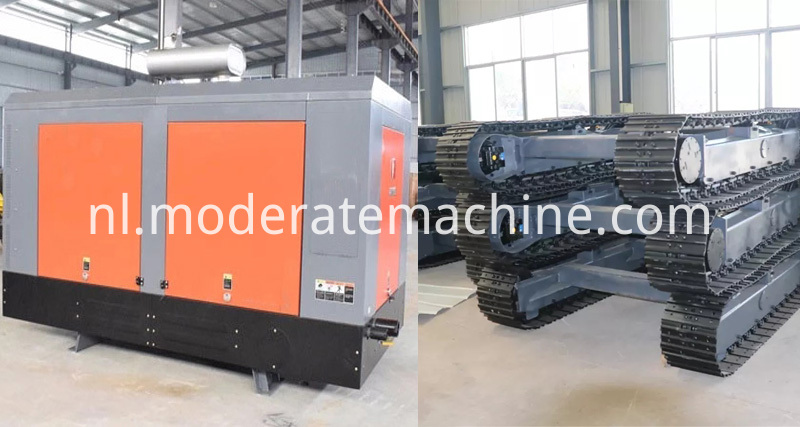 productshow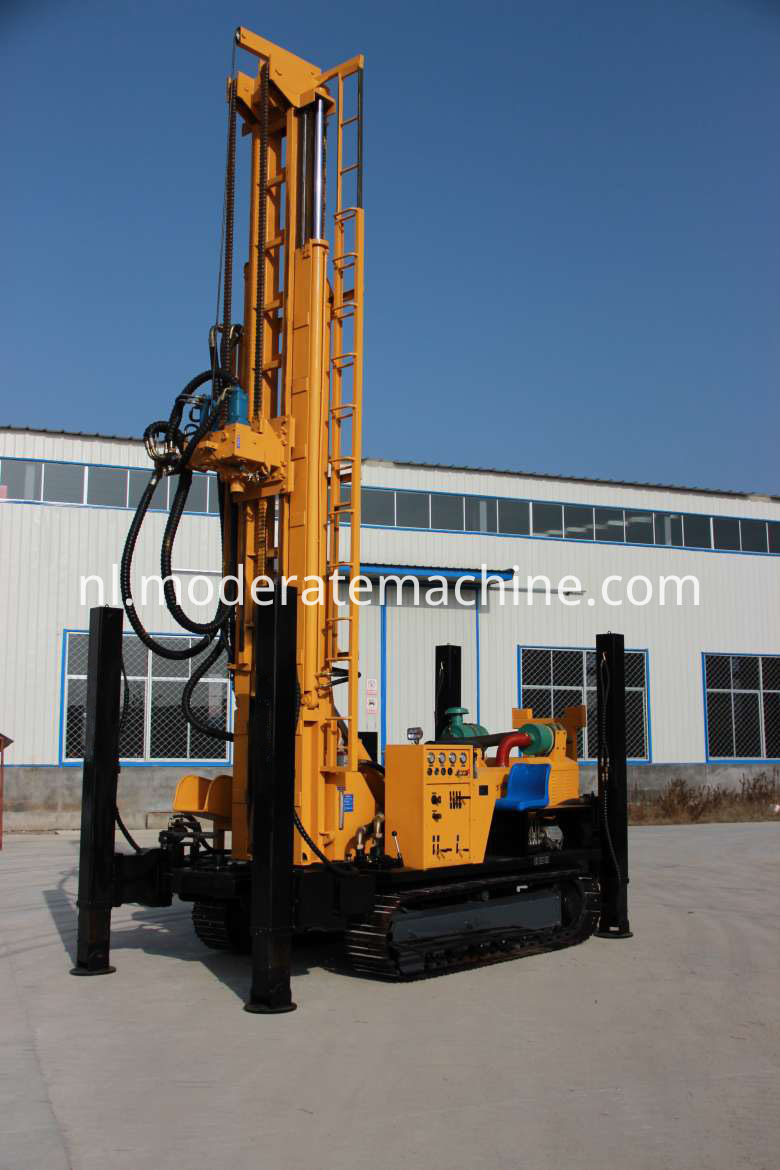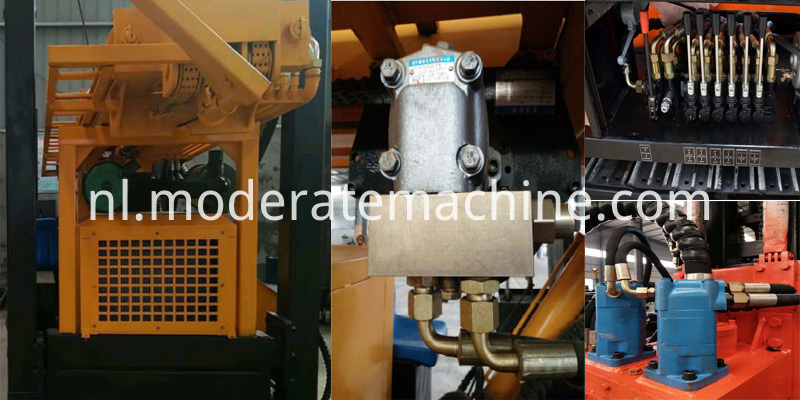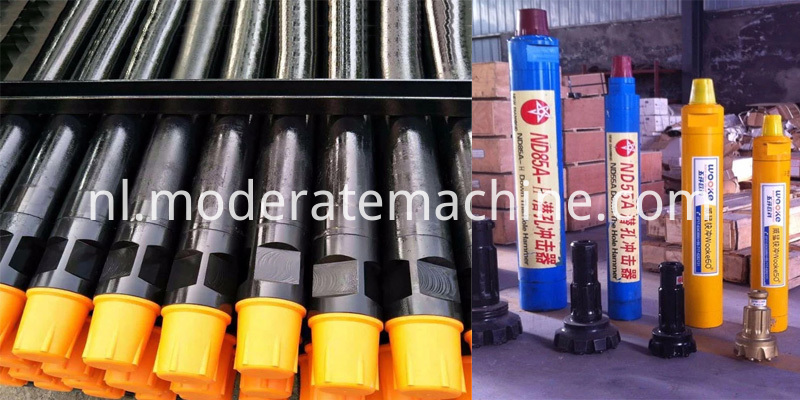 bedrijfsinformatie
Quzhou Zhongdu machines Technology Co., Ltd is industrie en handelsonderneming die moderne onderneming integratie van wetenschappelijk onderzoek, ontwikkeling, productie en handel. Gebaseerd op integriteit, verantwoordelijkheid en samenwerking, heeft ons bedrijf professioneel R & D en verkoopteam, die one-stop dienst voor klanten verstrekken. Ons bedrijf hoofdzakelijk producten is schroef Luchtcompressor, Zuigerluchtcompressor, Boormachine, Boorinstallatieonderdelen, Hefboomhamer, Boormachine , boorput voor waterputten, boorstang. hamerboor, hamer Jack, rotsboor, de Machine van het Schot van de Tunnel en Ander het Product van de Hardware van de Machines enz. Na vele jaren van productie en onderzoek en ontwikkeling, hebben wij meer dan 20 nationale octrooien verkregen. De producten worden in binnen- en buitenland verkocht en worden goed ontvangen door klanten.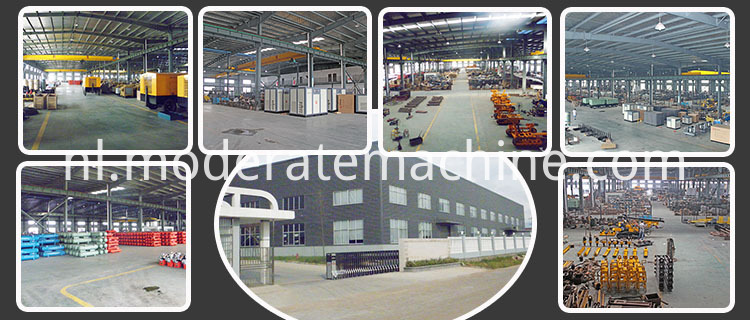 Product Categorie : Waterputboring