180 Hydraulische rupstype boorgat Waterput boorplatform
180 waterputboorinstallatie is een type lichtgewicht, hoog efficiënte, multifunctionele boorgatapparatuur . Die is uitgerust met geavanceerde structuur, gemakkelijk te hanteren, hoog efficiënt, duurzaam gebruik van enz., Op grote schaal gebruikt voor het boren van goed , landbouw irrigatie goed, geothermische luchtconditiegat en ander gebruik goed gat, vooral geschikt voor water innemen in moutainnous gebied en rocklaag. De boor keurt nieuwste hydraulische technologie goed, die met de grote rotatie van de torsie hydraulische motor en gedraaide cilinder met grote boring hydraulische olie drijft, de arbeid vermindert, hulptijd vermindert, efficiency van bouw en projectkwaliteit verbetert.
Waterput Booreilandtechnologie Gegevens
| | |
| --- | --- |
| The Weight(T) | 4.5 |
| Dimensions(mm) | 3800*1550*2350 |
| The hole diameter(mm) | 140-254 |
| Drilling Depth(m) | 180 |
| Once-time advance length(mm) | 3300 |
| Walking speed(Km/h) | 2.5 |
| Climbing angles(Max.) | 30 |
| Minimum clearance clearance(mm) | 250 |
| Using air pressure(Mpa) | 1.7-2.5 |
| Air consumption(m³/min) | 15-27 |
| Equipped capacitor(Kw) | 42-65 |
| Swing speed(rpm) | 45-65 |
| Swing torque(N.m) | 4200-5600 |
| Drill pipe diameter(mm) | Φ76 Φ89 |
| Drill pipe length(m) | 1.5 2.0 3.0 |
| Rig lifting force(T) | 10 |
voordelen
1. Guangxi Yuchai 55Kw turbomotor;
2. Lopend apparaat: lopende motorreductiedoos, duurzame met lange levensuur;
3. Hydraulische oliepomp; parallel versnellingsbakontwerp (patent) oliepomp monomeer scheiding, voeding voldoende distributie redelijk, hydraulisch systeem uniek ontwerp, eenvoudig onderhoud, lage kosten;
4. Vermogen hoofdapparaat, versnellingsbak geïntegreerd gieten, dubbel motorvermogen, koppel, duurzaamheid, kleine onderhoudskosten;
5. Boor chassis; chassis van professionele graafmachines, duurzaam, hoog draaggewicht, breedte kettingplaat, kleine schade aan het harde oppervlak;
6. Hefkracht; gepatenteerd ontwerp samengestelde grote arm, grote arm klein volume, lange slag, dubbele cilinder hijsen, hefvermogen;
7. Elke boorliftarm is geïnstalleerde beperker, beschermt de cilinderveiligheid, verzekert de veiligheid van het werk;
8. Elke hydraulische slang is bedekt met een beschermhoes, zodat de slang langer meegaat.
Foto van product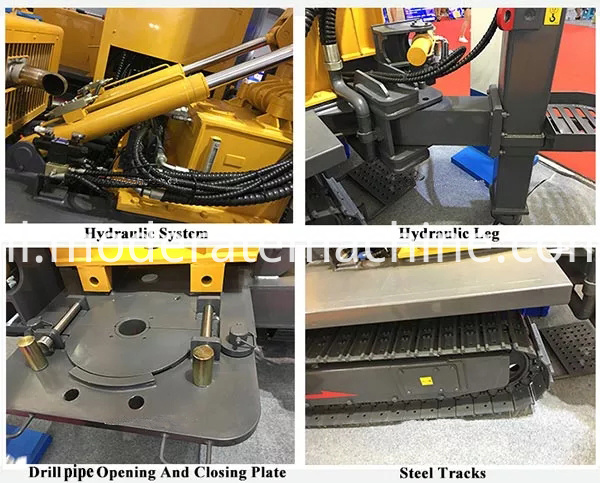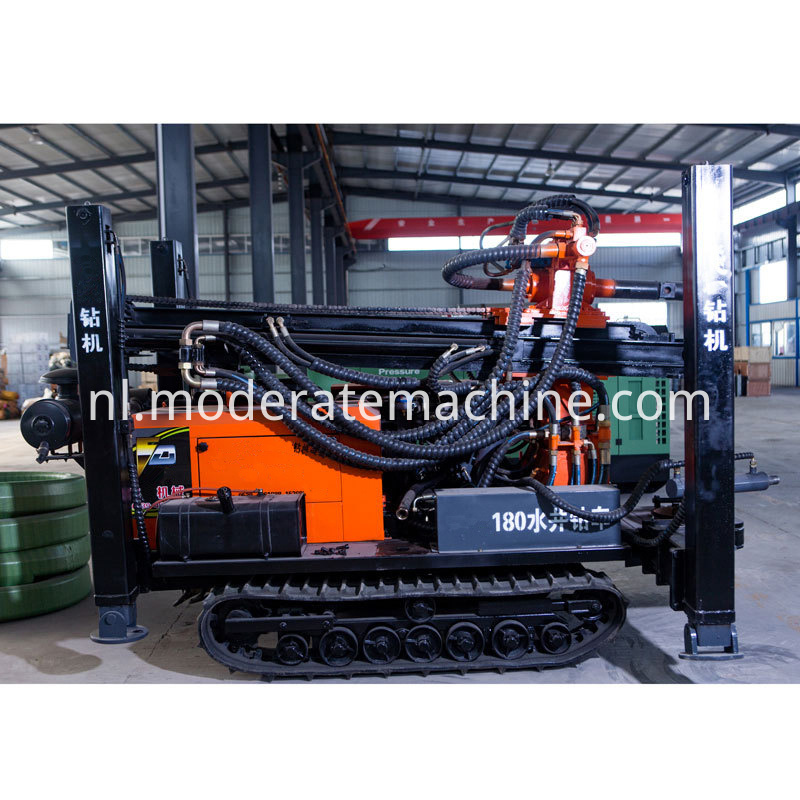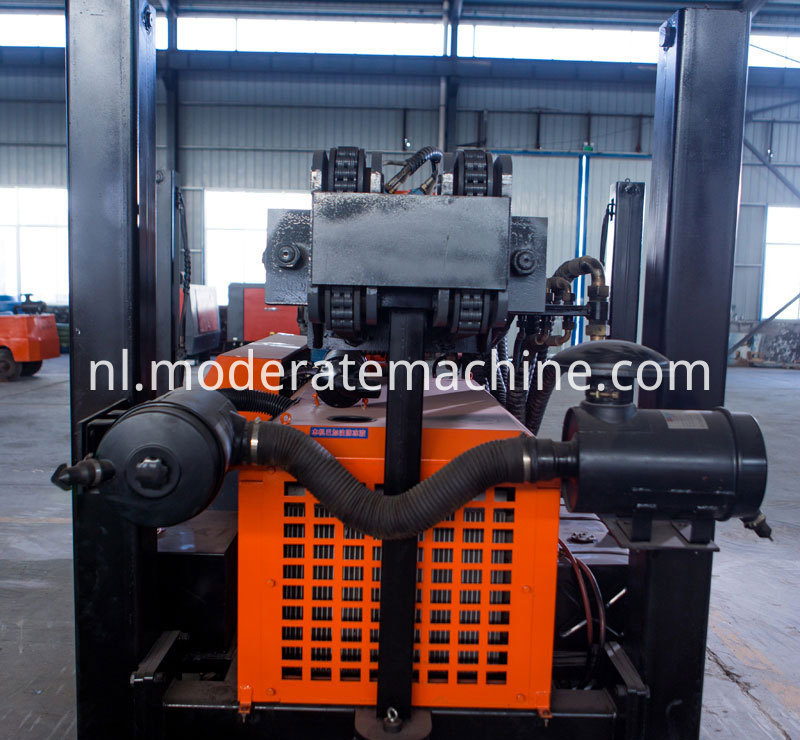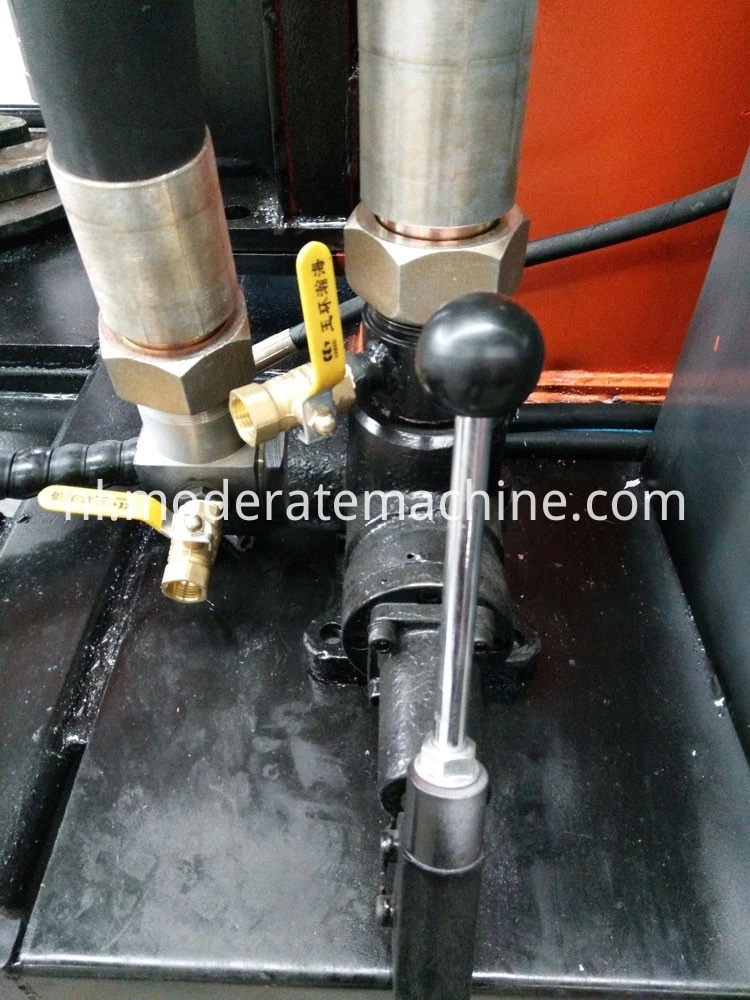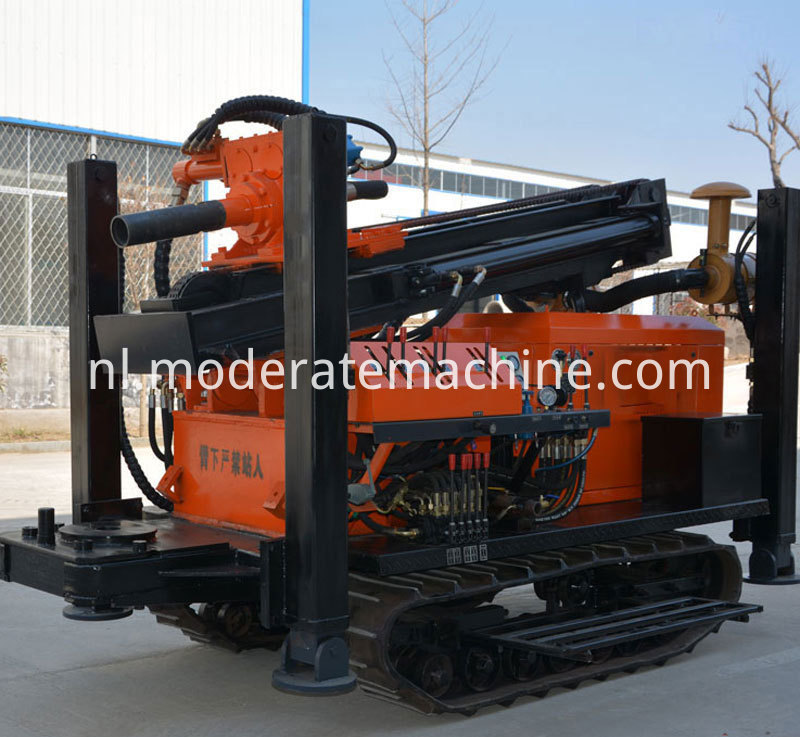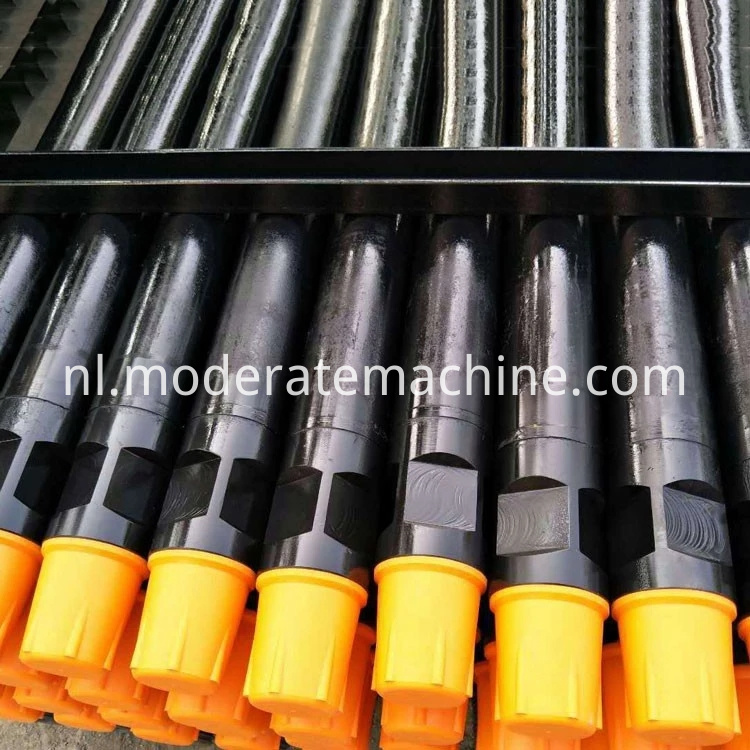 Quzhou Zhongdu machines Technology Co., Ltd is industrie en handelsonderneming die moderne onderneming integratie van wetenschappelijk onderzoek, ontwikkeling, productie en handel. Gebaseerd op integriteit, verantwoordelijkheid en samenwerking, heeft ons bedrijf professioneel R & D en verkoopteam, dat one-stop de dienst voor klanten verstrekt. Ons bedrijf hoofdzakelijk producten is s- bemannings Luchtcompressor, Zuigerluchtcompressor, Boormachine, Boorinstallatieonderdelen, Hamer van Jack, Boring Machine, waterbron boorinstallatie, boorstang. hamerboor, hamer Jack, rotsboor, de Machine van het Schot van de Tunnel en Ander het Product van de Hardware van de Machines enz. Na vele jaren van productie en onderzoek en ontwikkeling, hebben wij meer dan 20 nationale octrooien verkregen. De producten worden in binnen- en buitenland verkocht en worden goed ontvangen door klanten.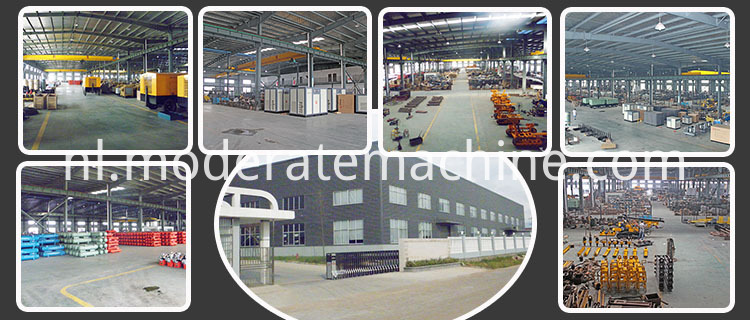 Product Categorie : Waterputboring