Productinformatie
Draagbare minivrije luchtcompressor
Olievrije mini-zuigercompressor is milieuvriendelijke producten, olievrije lustopwekkend, het is geen vervuiling, ook eenvoudig te bedienen, eenvoudig te gebruiken, automatische stop opstarten. Olievrije mini-luchtcompressor voor luchtzuigers kan een 100% zuivere luchtcompressor krijgen , die wordt gebruikt in de voedingsmiddelen-, textielindustrie.
Productparameters
Item NO.
Air Delivery (m³/min)
Discharge Pressure (MPa)

Rotation speed

(r/min)
Motor Power(kw)
Cylider(Dia*Qty mm)
Travel of Piston(mm)
Tank(L)
Lubricating System
Cooling Method
Drive Method
Diemension(LXWXH)mm
Weight
WW4007
0.4
0.7
860
3

3x70
55
175
Grease
Air Cooled
Triangle Belt
1470x470x980
215
WW5507
0.55
0.7
1050
4

3x70



55
175

Grease




Air Cooled




Triangle Belt




1470x470x980



225
WW10007
1

0.7



860
7.5

3x100



72




312

Grease




Air Cooled




Triangle Belt



1800x750x1450
335
WW15007
1.5

0.7



800
11
2x125/1x110
80
312

Grease




Air Cooled




Triangle Belt




1800x750x1450



480
WW20007
2

0.7



800
15
2x125/1x110
110
500

Grease




Air Cooled




Triangle Belt



1910x800x1620
620
WW25007
3

0.7



800
18.5
3x125
110
500

Grease




Air Cooled




Triangle Belt




1910x8

00x16

20



620
Toepassing
Mini-zuiger-luchtcompressor op grote schaal gebruikt in pneumatisch slot, pneumatisch gereedschap, bandenspanning, blaaskracht, spuitverf, zandstralen en vloeibaar element.
Draagbare minivrije luchtcompressor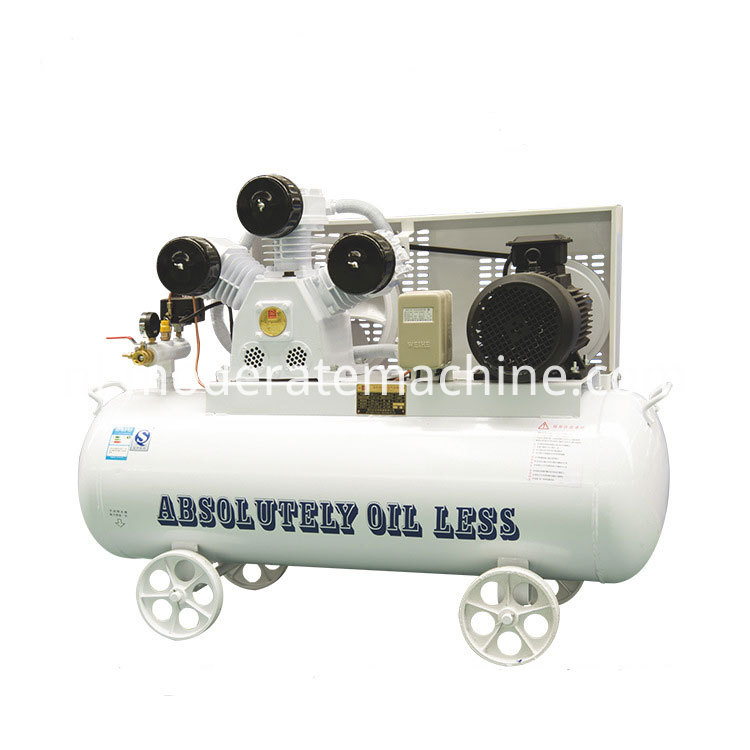 Bedrijf foto Quzhou Zhongdu machines Technology Co., Ltd is industrie en handelsonderneming die moderne onderneming integratie van wetenschappelijk onderzoek, ontwikkeling, productie en handel. Gebaseerd op integriteit, verantwoordelijkheid en samenwerking, heeft ons bedrijf professioneel R & D en verkoopteam, die one-stop dienst voor klanten verstrekken. Ons bedrijf hoofdzakelijk producten is schroef Luchtcompressor, Zuigerluchtcompressor, Boormachine, Boorinstallatieonderdelen, Hefboomhamer, Boormachine , Tunnel Shotcreting Machine en andere machines Hardware Product etc. Na vele jaren van productie en onderzoek en ontwikkeling, hebben we verkregen meer dan 20 nationale octrooien. De producten worden in binnen- en buitenland verkocht en worden goed ontvangen door klanten.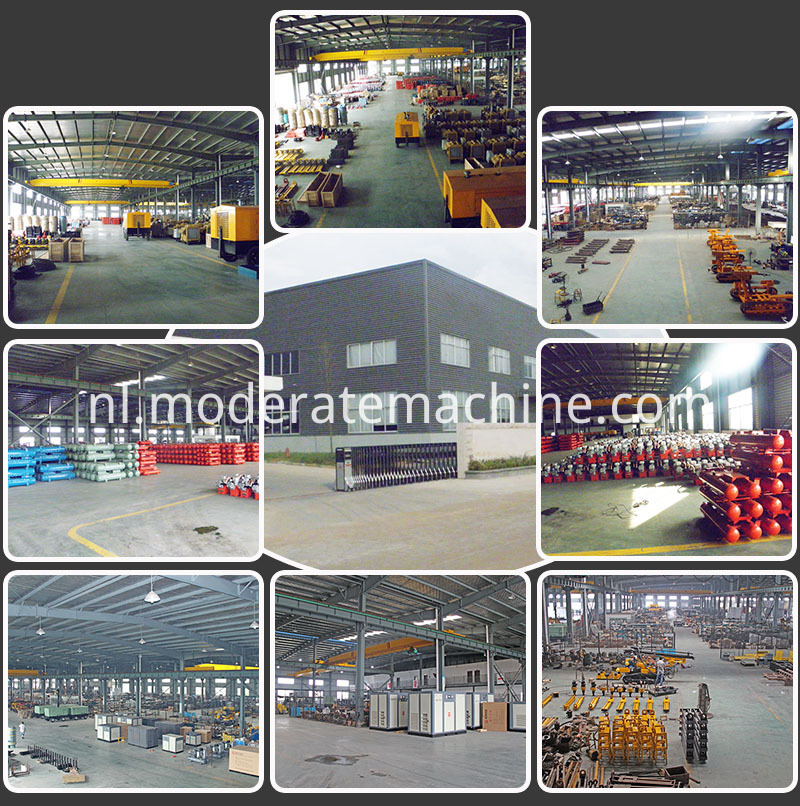 FAQ
Q1: bent u fabriek of handelsonderneming?

A1: we zijn in de fabriek. En we hebben ons handelsbedrijf.

Q2: wat het precies adres van uw fabriek?

A2: ons bedrijf is gevestigd in Kaixuan Road, Economische Zone Quzhou, Zhejiang, China

Q3: Garantievoorwaarden van uw machine?

A3: een jaar garantie voor de machine en technische ondersteuning volgens uw behoeften.

V4: Gaat u een aantal reserveonderdelen van de machines leveren?

A4: Ja, natuurlijk.

Q5: hoe zit het met de spanning van producten? Kunnen ze worden aangepast?

A5: Ja, natuurlijk. De spanning kan worden aangepast aan uw behoeften.

Q6: welke betalingstermijn kan u accepteren?

A6: 30% T / T in geavanceerd, 70% T / T tegen de B / L-kopie.

V7: Hoe lang neem je de tijd om de productie te regelen?

A7: 380V 50HZ kunnen wij de goederen binnen 7-15 dagen leveren. Andere elektriciteit of andere kleur zullen we levering binnen 25-30 dagen.

Q8: kunt u OEM-bestellingen accepteren?

A8: Ja, met professionele design team, OEM bestellingen zijn zeer welkom.

Q9: welke handelsperiode kan u accepteren?

A9: Beschikbare handelsvoorwaarden: FOB, CIF, CFR, EXW, CPT, etc.

Product Categorie : Zuigercompressor > Mini zuiger Luchtcompressor