Ming gebruikte Down The Hole DTH-boorstang

De DTH-boorpijp speelt een belangrijke rol bij alle DTH-boringen , ongeacht de toepassing, steensoort, boordiepte of boorinstallatie . De belangrijkste kenmerken van een hoogwaardige DTH-boorstang zijn duurzaamheid, nauwkeurigheid en beheersbaarheid. Sinodrills DTH-boorpijpen zijn gemaakt van een superieure legering en beide uiteinden van de schroefdraad zijn met frictie aan de naadloze stalen buis gelast. De hogedruklucht wordt door de DTH-boorpijp aan de DTH-hamer geleverd , en tegelijkertijd worden de rotatie en de perskracht naar de DTH-hamer overgebracht .
Standaard DTH-boorpijp:
Diameter: 42 mm, 50 mm, 60 mm, 76 mm, 89 mm, 102 mm, 114 mm, 127 mm, 140 mm,
Lengte: 1000 mm, 1500 mm, 2000 mm, 3000 mm, 5000 mm, 6000 mm;
Discussie: 2 3/8 "API REG, 2 7/8" API REG, 3 1/2 "API REG, 4 1/2" API REG, 2 3/8 API IF, 3 1/2 API IF
Speciale DTH-boorpijp:
De boorpijp voor Atlas Copco - Ingersol Rand T4, Schramm T64, Atlas Copco F6, L6 en L8, en de boorpijp voor Sandvik Driltech D25 / D40K.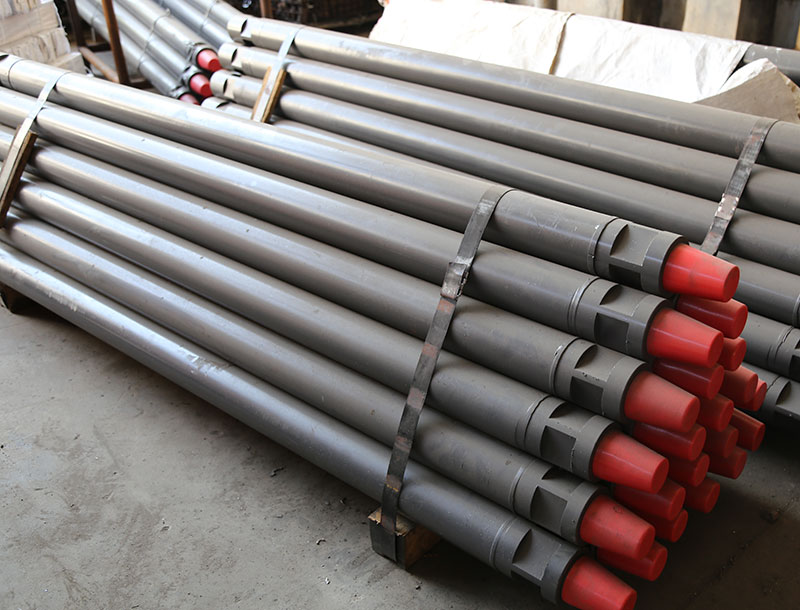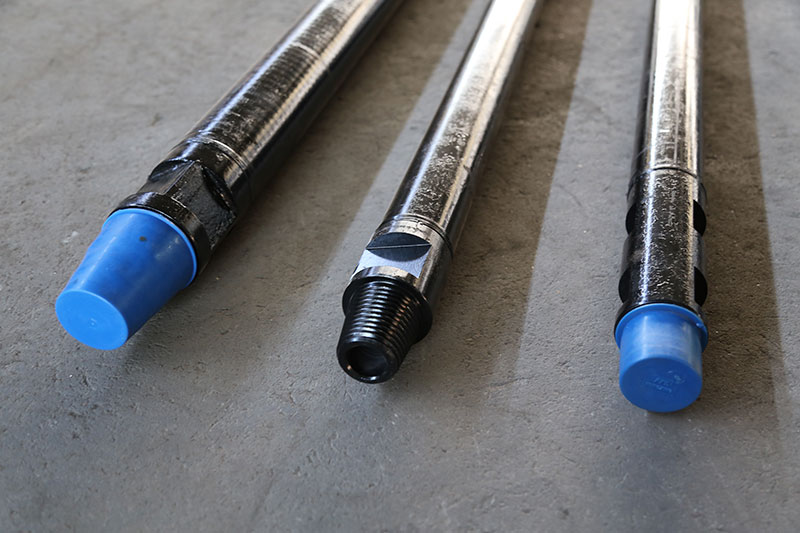 Onze bedrijfsinformatie
Quzhou Zhongdu machines Technology Co., Ltd is industrie en handelsonderneming die moderne onderneming integratie van wetenschappelijk onderzoek, ontwikkeling, productie en handel. Gebaseerd op integriteit, verantwoordelijkheid en samenwerking, heeft ons bedrijf professioneel R & D en verkoopteam, die one-stop dienst voor klanten verstrekken. Ons bedrijf hoofdzakelijk producten is schroef Luchtcompressor, Zuigerluchtcompressor, Boormachine, Boorinstallatieonderdelen, Hefboomhamer, Boormachine , Tunnel Shotcreting Machine en andere machines Hardware Product etc. Na vele jaren van productie en onderzoek en ontwikkeling, hebben we verkregen meer dan 20 nationale octrooien. De producten worden in binnen- en buitenland verkocht en worden goed ontvangen door klanten
Product Categorie : DTH Boormachine voor boormachines